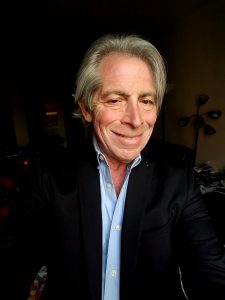 Just a quick note to thank you for finding me the perfect apartment. I love it!
Your patience did not go unnoticed. I will definitely be passing your name into friends & family.
---
I just wanted to thank you for helping me find such a great apartment. with a real estate market as tough as this one, you were truly a breath of fresh air! I love the place and am s excited to move! I really appreciated all of your help! Thanks so much!
---
Thank you for all of your help during my apartment search and being patient, especially with my dad 🙂 It was a pleasure working with you. Thanks to you and your company I found a wonderful apartment.
---
Thank you for finding me my apartment. I love it here and want to stay forever! All the best!
---
I just wanted to thank you for your hard work and diligence in finding an apartment A.S.A.P, and you were able to me great apartments in my price range, enabling me to close on a lease before I flew back to North Carolina. I appreciate your willingness to meet with me on such short notice and I especially appreciate the personal attention I received.
---
Thanks for your help finding a place! My mom, dad, and I really appreciated how professional & knowledgeable you are!
---
Thank you so much for all of your patience and diligence in helping me find an Upper East Side apartment. You worked so hard on my behalf, and you never gave up – and finally you convinced someone to give a broke law student a chance! You even fed me the best Chinese food I've ever tasted! Between finals, moving and the holidays, I am late getting this thank you mailed out, but please know that it is no reflection on my sincere gratitude.
I will be sure to give you a call to discuss my future showing apartments for Prince Real Estate & Associates like we talked about! (I already feel like one of the team since I was in the office so much!)
Thanks again for everything.
---
I wanted to thank you for your hard work in finding me an apartment on such short notice. You did a great job of showing me apartments in my choice neighborhoods and at the right price. I appreciated the personal attention and I love my apartment!
---
At last I am settled in to my new apartment & finally hosted a "housewarming" party with friends. Everyone was so amazed by my great space and fantastic location! Even my parents were impressed! I love my new neighborhood & living on my own — Thank You for working so hard to find me a home that is nothing less than perfect for me! Of all the brokers in NYC, I am so lucky to have found you. All the Best
---
This card is so overdue. I wanted to thank you sincerely for finding the ideal apartment to suit my needs. It's finally "home" now that it's furnished.
You are a very kind individual and I'll always remember the care & patience you took into finding my home. Thanks again.
---
Thanks very much for showing me a great apartment. Things are really shaping up.
A happy and healthy new year to you and your family.
---
Thank you for your patience and kindness, we appreciate our new apartment.
---
Wanted to thank you for all your help and for making this process go much smoother than I was anticipating.
If I'm ever able to upgrade (maybe in 5 years… well it's NY, so maybe 20 years) I know where to go. Talk to you soon.
---
Thank you so much for finding me my first apartment! I remember sitting at your desk and reading the other letters people gave you about how thankful they were that you found them their dream apartment, and I remember hoping that i would be like them one day, and write a letter like that too. Now I finally can!
Thank you so much David for finding my dream apartment, and making my first stay in New York a memorable one.
---
Thank you so much for all of your help in finding me the perfect apartment — and so quickly! I'm so enjoying my new space.
Enjoy the fall season & I'm so appreciative of your efforts!
---